Summary: Can't load AVI files to Sony Movie Studio 11/12/13 for editing? If so, simply follow this tutorial to find the reason and the solution to fix the AVI and Sony Movie Studio compatibility issue.

Sony Movie Studio is a wonderful tool to help you turn your home videos into professional eye-catching movies. It supports a wide variety of file formats and codecs and AVI is the supported lists. However, many users have encountered problems when loading AVI file to Sony Movie Studio for editing. Below is one of the frequently asked questions quoted:
"I've just installed Movie Studio Platinum 12 and found it will not load in .avi files. It just gives me a red cancel/cross icon on my cursor without any error messages at all. When I try to drop avi's in from outside the movie studio browser it gives me the message 'None of the files dropped on Movie Studio Platinum could be opened."
Why Sony Movie Studio won't import some AVI files? Actually, Sony Movie Studio only reads AVI that both the audio and the video were compressed by using a codec that Movie Studio can recognize. If you encouter problems using AVI files in Sony Movie Studio, it's probably because of the codec used to create the AVI file is not supported by Movie Studio.
To fix the problem, one solution is to install some plugins like K-lite, but there are some many people stating how it can cause more problems than it solves. The second is to convert AVI into another format that Sony Movie Studio can handle.
Along with some help from third-party program like EaseFab Video Converter, you can get the job done effortlessly. By running it, there is no need to set the codec yourself, the program has an optimized preset for Sony Movie Studio. With it, you can convert any video to Movie Studio compatible formats without quality loss. It will ensure a perfect AVI file importing, playing and editing workflow with Sony Movie Studio 10/11/12/13.
How to convert AVI files for editing in Sony Movie Studio
Step 1: Launch the AVI Converter for Sony Movie Studio when installation complete. Two options provided to get started: drag & drop AVI files to the app directly, or you can click "Add Video" button to locate the AVI files you want to add. (Note: batch conversion is supported, so you can load more than one file to save time.)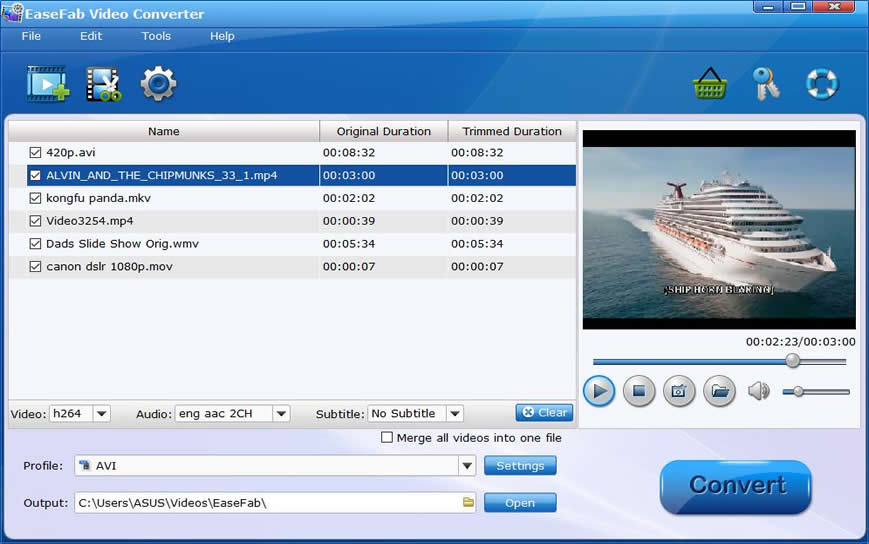 Step 2: Click "Profile" box and select "Editing Software" – "Vegas/Premiere (MPEG-2)" from the "Profile" drop-down menu. The output video seamlessly fits Sony Movie Stuido 10, 11, 12, 13 and more. and the original quality of AVI videos will be kept.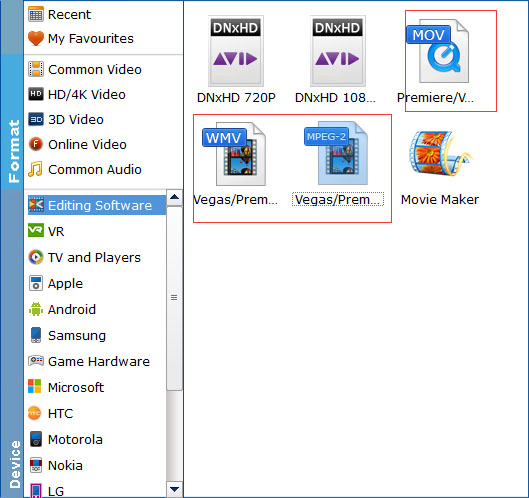 Tip: Click the Settings icon to adjust video and audio parameters on the Profile Setting as you need to get the best quality video.
Step 3: Simply click the "Convert" button to start converting AVI for Vegas Movie Studio and everything else will be automated.
When the conversion is finished, you can click "Open" button to get the generated MPG files effortlessly. Now, it's much easy for you to import AVI files to Sony Vegas Movie Studio 10/11/12/13 for further editing.