Failed to open or import Shadowplay video into Sony Vegas Pro 13/12/11/10 for editing? Fortunately, there is an easy way to fix the issue. Let's find it out here.
Nvidia ShadowPlay is a hardware accelerated screen recording utility for Windows PCs using GeForce GPUs, made by Nvidia Corp as part of its GeForce Experience software. It can be configured to record continuously a time behind, allowing the user to save the video retroactively. If you have recorded some videos using Shadowplay, chances are you want to import Shadowplay video into Sony Vegas to make the videos more stylish. When you try to do this, sometimes you will find it's a painful experience. You may encouther problems like these:
Q1: Shadowplay recordings won't open in Sony Vegas after the latest update (2.5.13.6)
After I updated GeForce Experience to the latest 2.5.13.6 version, any of the videos recorded via Shadowplay cannot be opened in Sony Vegas. I've tried tweaking the settings, capture modes or reinstalling GForce Experience – nothing has helped so far.
Q2: Did the new update break something between Shadowplay recordings and Sony Vegas?
Since updating on the 13th all my shadowplay recordings show up as green screens in Vegas, tried the only fix I could find on google and that didn't work. Wondering if anyone else is having this issue
Many people are facing the similiar problems when using Shadowplay recordings in Sony Vegas Pro, especially those who has updated their Shadowplay to the latest version. Below are the possible solutions for solving your problems.
Solution 1: Convert Shadowplay recordings for Sony Vegas
A great option to fix the problem is transcode Shadowplay recordings to a more editing-friendly format, such a Sony Vegas's MPEG-2. Along with some help from third-party software like EaseFab Video Converter, you can effortlessly achieve your goal smoothly. With it, you can effortlessly transcode OBS files for smoothly importing and editing in various non-linear editing systems (NLE), including Sony Vegas, Pinnacle Studio, Adobe Premiere Pro, Cyberlink PowerDirector, Avid Studio, Magix Movie Edit Pro, Windows Movie Maker and more.
Tutorial: Import, Edit Shadowplay recordings in Sony Vegas
1. Download, install and run the the best Shadowplay to Sony Vegas Converter, and click the "Add" button to load Shadowplay recorded videos.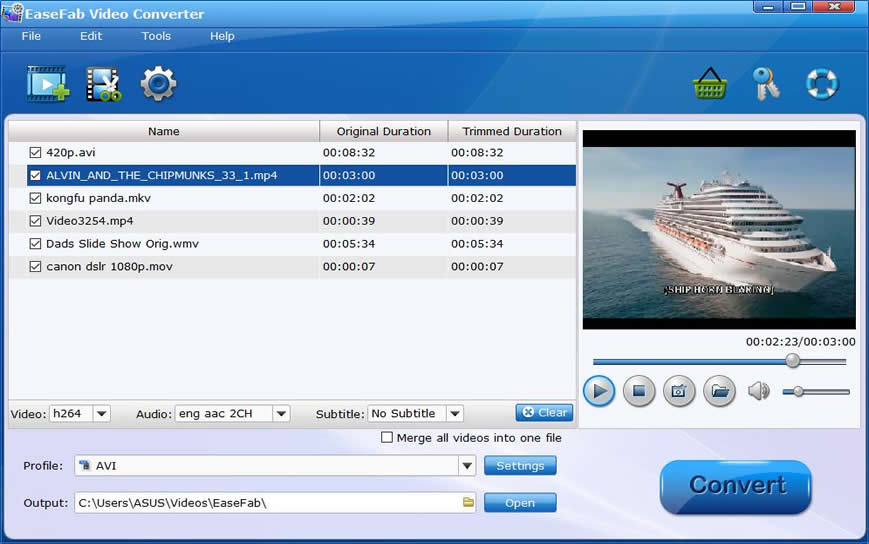 2. Select "Editing Software" – "Vegas/Premiere (MPEG-2)" from the format drop-down menu. The output video seamlessly fits Sony Vegas Pro 13/12/11/10, etc. and the original quality of H.264 video will be kept. Besides, you can also choose "Vegas/Premiere (WMV)" if you want to get a relatively smaller output file.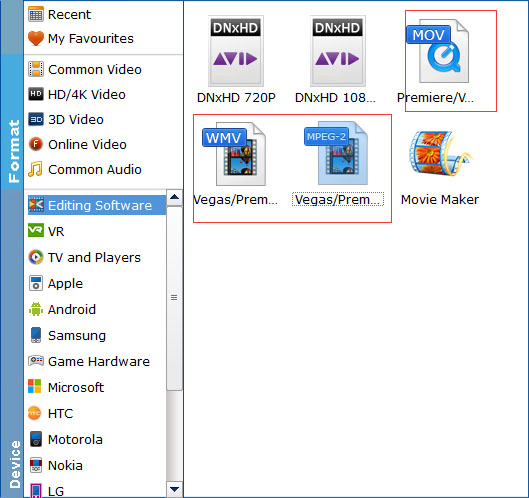 Tip: Click "Settings" button if you'd like to customize advanced audio and video parameters like Video Codec, aspect ratio, bit rate, frame rate, Audio codec, sample rate, audio channels.
3. Click theConvert button, it will start encoding Shadowplay clips for importing to Sony Vegas Pro immediately. Soon after the conversion, just click "Open" button to get the generated files for edit in Sony Vegas Pro 10/11/12/13 perfectly.
Solution 2: Roll Back to the previous version
Some folks reported that they rolled back to the update from 7/22 and it fixed the issue so that their new recordings work fine but my recordings from the newest driver update still show up as green screened. You could give a try!